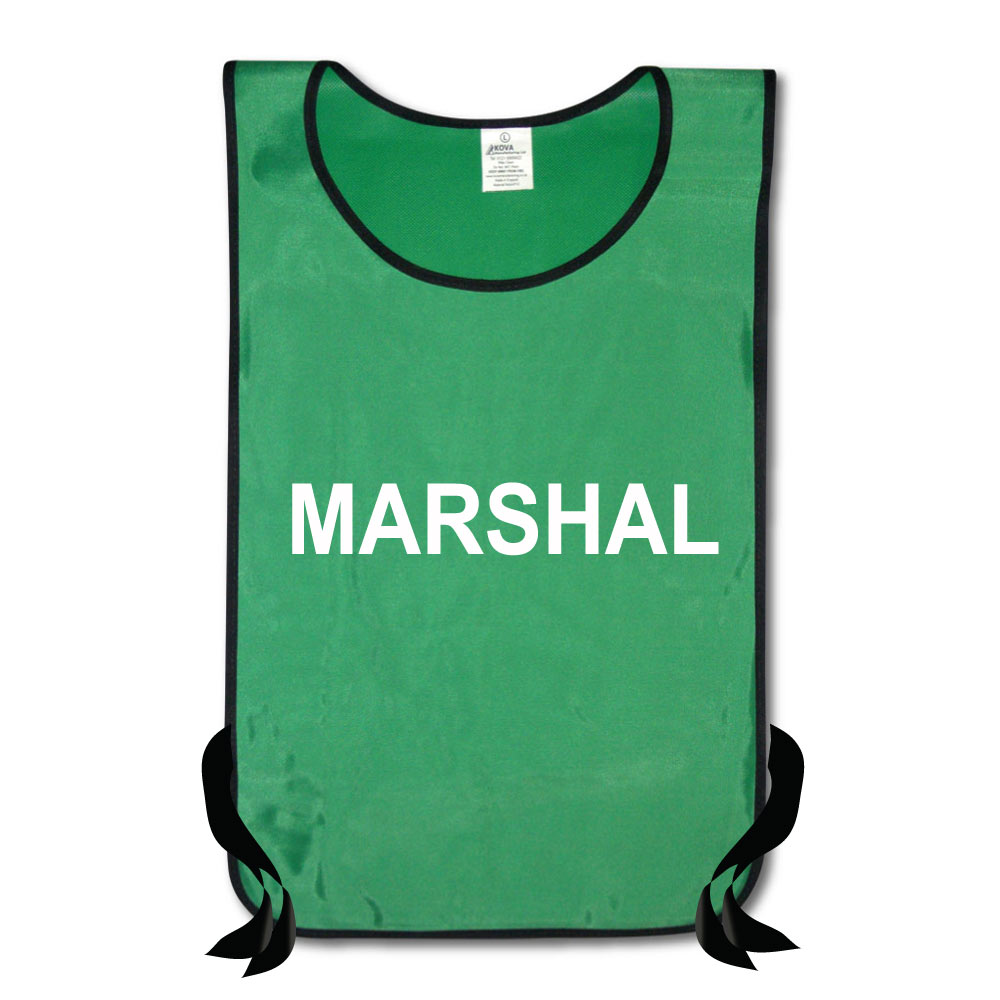 Marshal's Nylon Tabards
£7.86 incl. tax*
Marshal's Nylon Tabards.
Product
KT0003
Available approx 3/7 days

Marshal standard coloured nylon tabards printed on the front and back panel.
Each tabard has tape tie closing and is trimmed in black poly-cotton binding.
Ideal for Outdoor event marshalling.
70denier Nylon/PVC backed material
Polycotton Trim
Tape Ties
Waterproof fabric.
No suitable for machine washing.
Adults Actual Tabards Sizes - From the shoulder to the base line.
SM 41cm x 56cm (16in x 22in)
M 41cm x 61cm (16in x 24in)
L 41cm x 66cm (16in x 26in)
XL 41cm x 71cm (16in x 28in)
Buy Marshal's Nylon Tabards from just one item.


UK Made.
Thank you for visiting Kova Tabards.
* Based on residence in United Kingdom. Tax rates for other countries will be calculated at the checkout. Price exclusive of tax: £6.55.