Artwork Specification and File Types.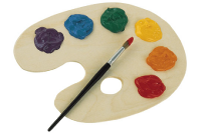 Call Now for your Quote: 0121 6666422
Helping you to keep down your costs
Screen Printing / Embroidery / Transfer Prints / Embossing.
Images and Pictures - Minimum 300dpi
Images or Pictures on a White Background - The White background will be printed unless you supply a vector image or a PNG with the background set too transparent.
There are many varieties of image file types that we can accept. generally, image files fall into one of two categories: vector images and raster images. A vector image is made up of lines and shapes and is commonly used for corporate logos and text. The great thing about vector images is that they can be resized without looking "blocky" or pixelated. This means your printed image will be reproduced with smooth lines and curves. If you have a file that ends in .AI, .SVG, .EPS or .PDF then it's probably a vector file. The other type of image is raster. These are more commonly used for photographs from a digital camera. There's a limit to how much we can enlarge the image before it starts to lose quality, so if you want to upload a photo, we suggest that you upload the image directly from your digital camera without resizing it first. The better the image, the better the quality of the print. If you have a file that ends in .JPG, .JPEG, .BMP or .PNG then it's a raster image.
How to send your artwork and additional charges.
You can email us your artwork or burn it onto CD (please include all fonts and other files used to create your artwork, any fonts to be turned to outline(paths), If you can't send artwork in a digital format it is sometimes possible for us to scan a bromide or letterhead. Faxes and photocopies are not good enough to use as they can tend to be poor in quality resulting in a poor quality print. Standard type setting carries no charge though some amendments to artwork could add an additional charge. Please call if in doubt.
One last point before you order!
If you are unsure about your artwork please email a copy before you order and we can check if it is suitable to use.